Photo: ABMI
General Terms & Conditions
General terms, limitations, disclosures and preferred citation for this report.
General Terms
Limitations
The ABMI is designed primarily as a proactive tool used to identify the status, trends, and correlative relationships among common species, habitats, and human footprint. While the status and trends of some rare species and species-at-risk can be evaluated using the ABMI monitoring program, the monitoring program cannot directly evaluate all rare and endangered species.
ABMI indices are based on the establishment of current, intact reference conditions that are statistical predictions designed to account for human footprint. These reference conditions and subsequent ABMI analyses and reporting do not account for historical changes in the overall abundance of a species (i.e., the ABMI cannot account for any change in a species that occurred before 2003). ABMI reference conditions have statistical uncertainty for individual species. In addition, some human land uses that are not visible using our current methodology, such as grazing, hunting, and trapping, or the effects of pollution, are not yet accounted for in our human footprint analyses.
Disclosure
Data used in the preparation of this report along with the scientific methods used in analyses are is available on the ABMI's website and includes species, habitat, and remotely sensed data collected between 1999 and 2017. The scientific methods used in analyses of data for this report are described here and in the ABMI's publication archive.
Looking Forward
The ABMI has made considerable strides in supporting biodiversity management in Alberta and continues to build momentum. We are committed to:
Ensuring the effective delivery of relevant, timely, and scientifically rigorous biodiversity information
Improving biodiversity management by contributing knowledge to decision-making systems
Supporting governments and industries in meeting their domestic and international reporting obligations
Eliminating duplication and redundancy in provincial biodiversity monitoring
Facilitating the transfer of information to government, industry, the research community, and the public
The legacy created through the development of the ABMI is enormous. We are committed to continued excellence in biodiversity monitoring.
Scientific Integrity

The ABMI is committed to the responsible analysis and interpretation of data. The ABMI holds itself to the highest ethical standards, including operational transparency, honesty, conscientiousness, and integrity. The ABMI strongly encourages the responsible and ethical evaluation and interpretation of the knowledge contained in this report. For a complete discussion of the ethical behaviour endorsed by the ABMI, please see Honor in Science, published by Sigma Xi. A broader discussion about the use of ABMI data and information can be found in Scope and Application of the ABMI's Data and Information (00048), Version 2008-­01-­04, Alberta Biodiversity Monitoring Institute, Alberta, Canada available here.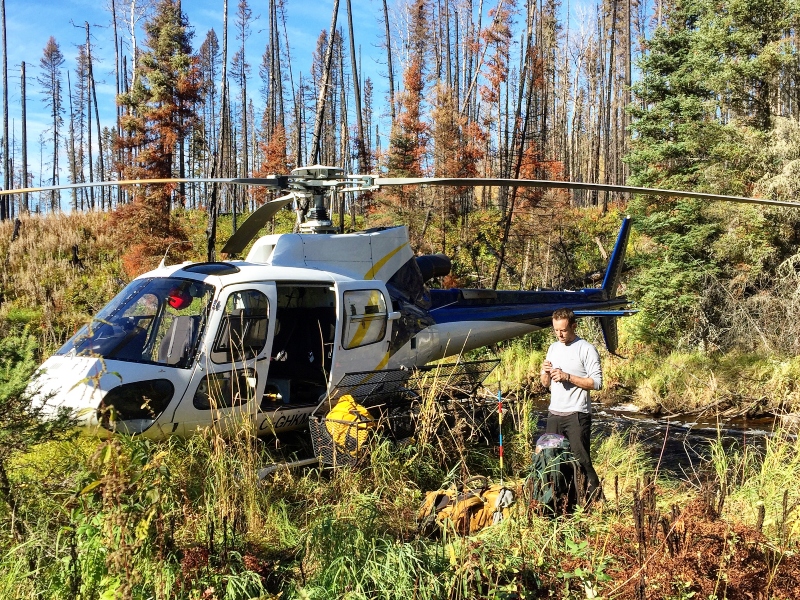 Terms & Conditions of Report
Preparation
In 2019, Alberta-Pacific Forest Industries Inc. (Al-Pac) requested that the ABMI produce a report on the status of biodiversity and land cover in their Forest Management Agreement FMA area and larger Area of Ecological Interest (AEI). Al-Pac funded the creation of this report, and this is the third status report produced by the ABMI for Al-Pac. The following terms were applied as conditions of the ABMI preparing this report:
The ABMI reports on a standardized list of biodiversity and land cover indicators that are relevant to regional planning, policy, and management. Developed by the ABMI, these indicators will be applied consistently.
The ABMI maintains full control over all language and messaging in this report.
This biodiversity and land cover status report encompasses the Al-Pac FMA area and AEI; results cannot be localized to smaller landscapes within the area unless already specified in this report.
This biodiversity and land cover status report was released publicly in 2020 using biodiversity data collected between 2003 and 2016, and land cover data collated from 1999 to 2017. Any updates to the results and overall report will be noted.
Preferred Citation
Alberta Biodiversity Monitoring Institute. 2020. The Status of Land Cover & Biodiversity in the Alberta-Pacific Forest Industries Inc Forest Management Agreement Area: Five Year Status Update. Online report available at: alpac.abmi.ca.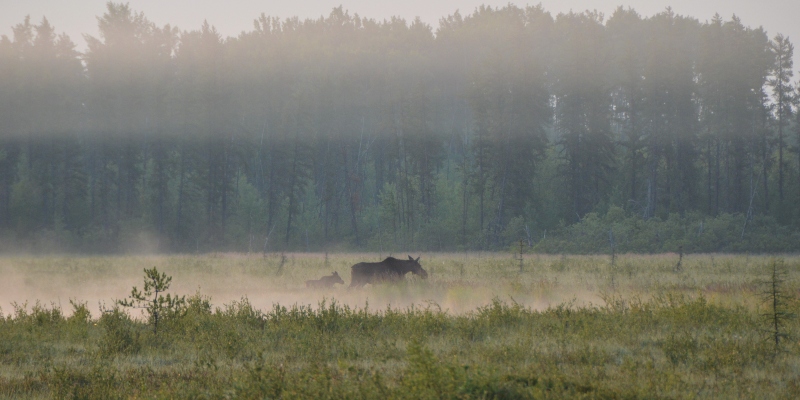 ---
This report is in partnership with